Ayers-Delta Implement
4507 Highway 82 W,
Leland, MS 3875
(662) 686-2361
Corteva Agriscience
Dedicated to agriculture
Corteva Agriscience™ is the only major agriscience company completely dedicated to agriculture. By combining the strengths of DuPont Pioneer, DuPont Crop Protection and Dow AgroSciences, we've harnessed agriculture's brightest minds and expertise gained over two centuries of scientific achievement.
4225 Old Hwy 61 N Leland, MS 662-686-9674

Edward's Flying Service
662-686-2945 Fax 662-686-9829
348 Rexburg Road
Leland MS
Mailing Address: 112 Peninsula Drive, Leland, MS
Edward's Flying Service has been supporting local farmers since 1946 when "Big Skeet" began his crop dusting business. Today, the third generation of ag pilots are providing aerial applications of burndown, pesticides, fertilizers and defoliants to area fields. With three planes and three pilots, they can quickly meet the needs of local farmers. Contact Mark or Skeet Edwards, current owners for more information.
Essie Patterson Farm Trucking
761 Patterson Rd, Leland, 38756, MS
(662) 686-9468
2110 Tribbett Road
Leland, MS
(662) 827-.2730
In 1957, John T. Dillard moved to Leland, Mississippi, with his family and began cotton farming operations on Greenland Plantation at McGrath, MS. Today, Greenland Planting Company continues this family farming legacy, growing rice, soybeans, and corn on the Dillard family lands in Washington and Sunflower counties.

K-I Chemical U.S.A.
Chemical Products
2830 Wilcox Rd
Leland, MS 38756 - Washington County
(662) 686-9373
Nutrien Ag Solutions
1220 Highway 82 East
Leland, MS
Office: 662-686-4244
Focused on providing sound agronomic solutions and information to help farmers everywhere maximize profitability. Nutrien Ag SolutionsTM is the retail division of NutrienTM Ltd., the world's largest crop inputs company. We provide full-acre solutions through a network of trusted crop consultants at more than 1,700 global locations. We help growers achieve the highest yields with the most sustainable solutions possible, offering a wide selection of products, including our proprietary brands: Loveland Products, Inc.®, Proven® Seed and Dyna-Gro® Seed.
Pettiet Agricultural Services, Inc.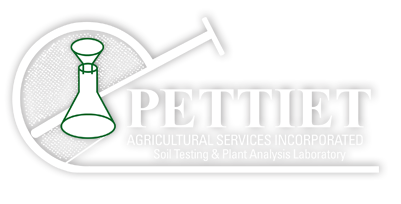 Our office is open from 7 am to 4 pm.
4616 Old Leland Road
Leland, MS
Telephone (662) 686-9473
Fax (662) 686-7579

Mailing Address:
P. O. Box 838 | Leland, MS 38756

PASI provides field mapping, grid sampling, in-house laboratory analysis, data processing and report preparations for growers in the Mid-South.

Our sampling methods provide the best sample quality available. Each soil core is extracted to a uniform and specific 9" depth in order to evaluate the majority of the secondary root zone for most agronomic crops.
Quality is our primary goal at PASI.